The benefits of an Infinity Glass Balcony
Infinity Glass Balconies are becoming an increasingly popular choice for homeowners.
This minimalistic style is perfect for balconies as it brings the illusion of space, and with the absence of steel works and fixings you can enjoy the perfect view.
In this article, we take a look at recent Infinity Glass Balcony installations. and discuss the benefits of adding this feature to your home.
Landscape views
This beautiful Infinity Glass balcony was requested by the customer, to make the most of the stunning landscape views surrounding their home.
With a composite deck flooring, this balcony consists of channel system balustrade and a mild steel, galvanised and powder coated frame-work.
Our customer was delighted with the result, and we really feel this glass infinity balcony adds the 'WOW factor' to the property.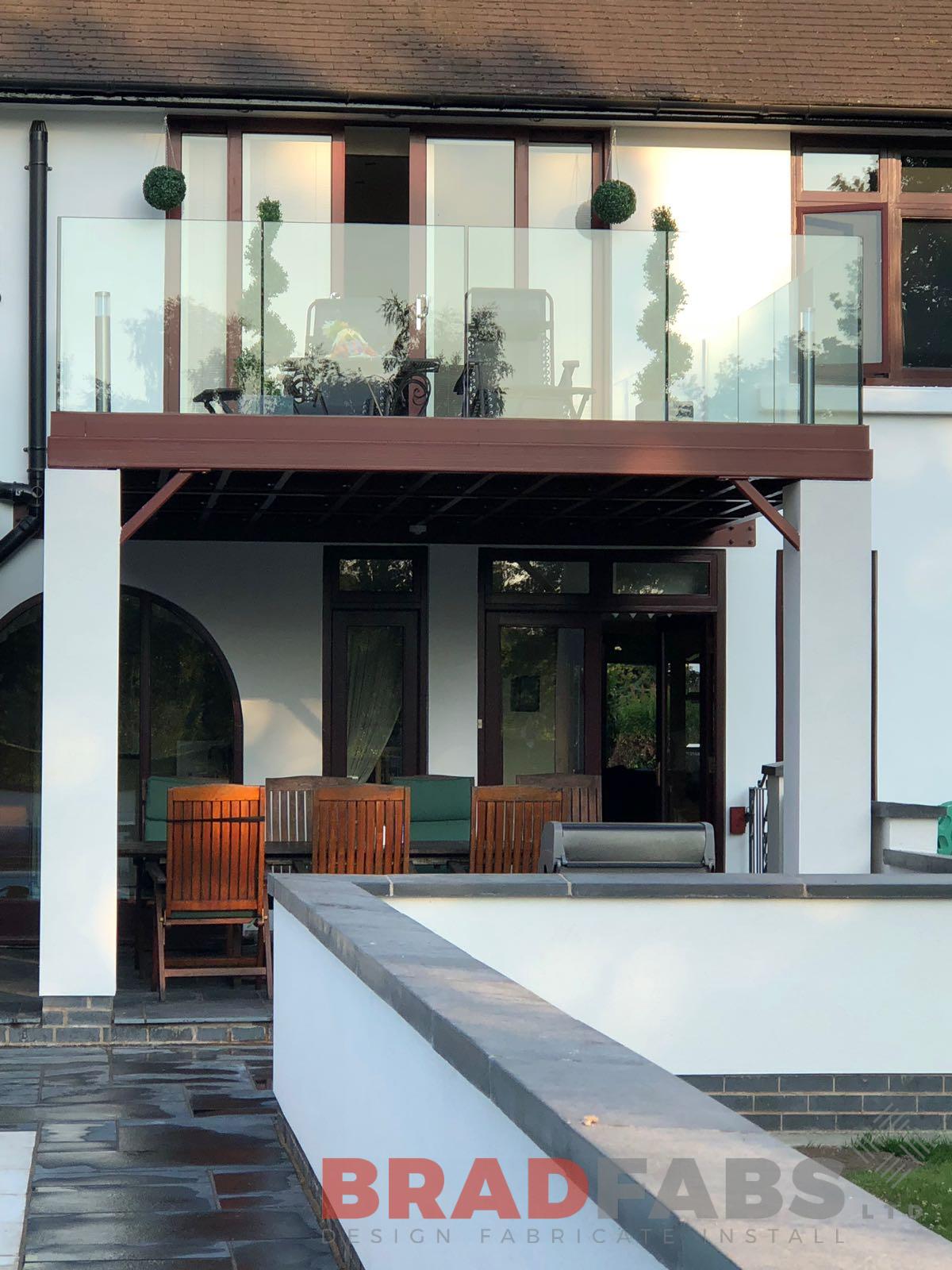 A Place to Relax
Bradfabs' balconies and balustrades can be fixed in a variety of ways, to suit your needs and transform your home.
Bradfabs recently completed work on this stunning garden glass infinity balcony. The customer requested this garden balcony to be a place to relax and take in the stunning panoramic views of the countryside surrounding their home.
The balcony adds real class to the both the home and garden, and is the perfect place to unwind at the end of a long day.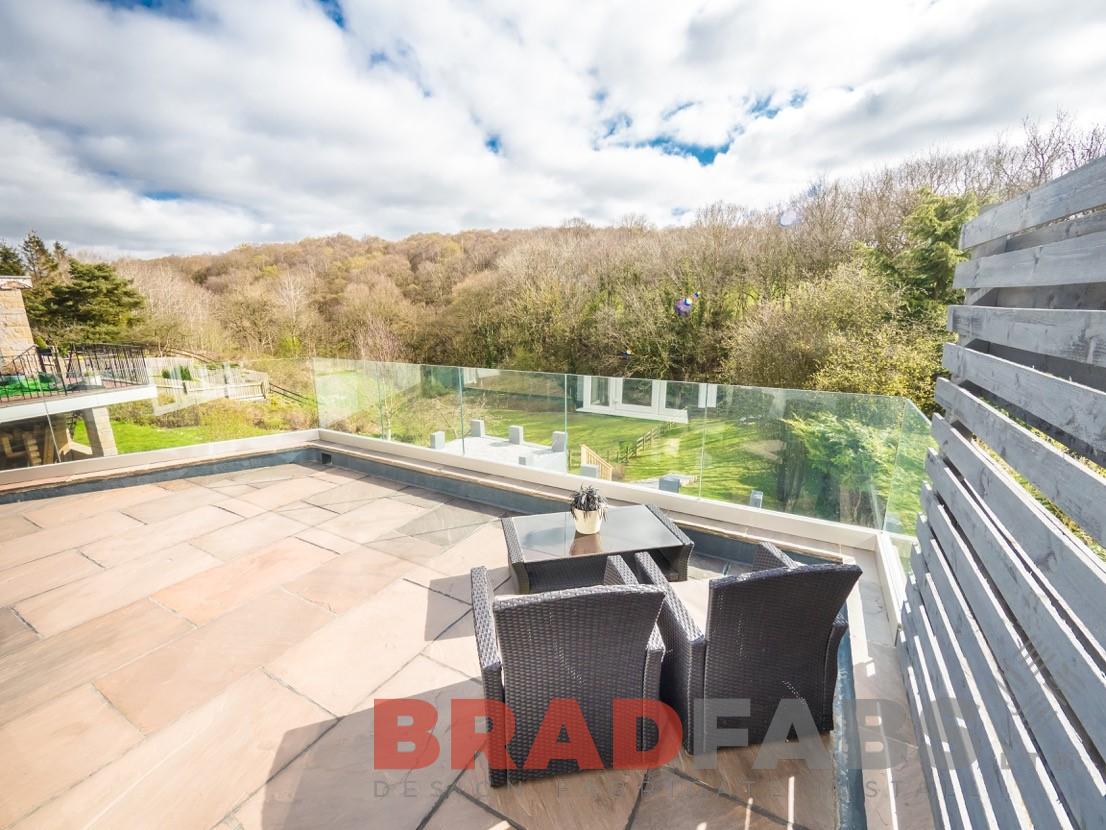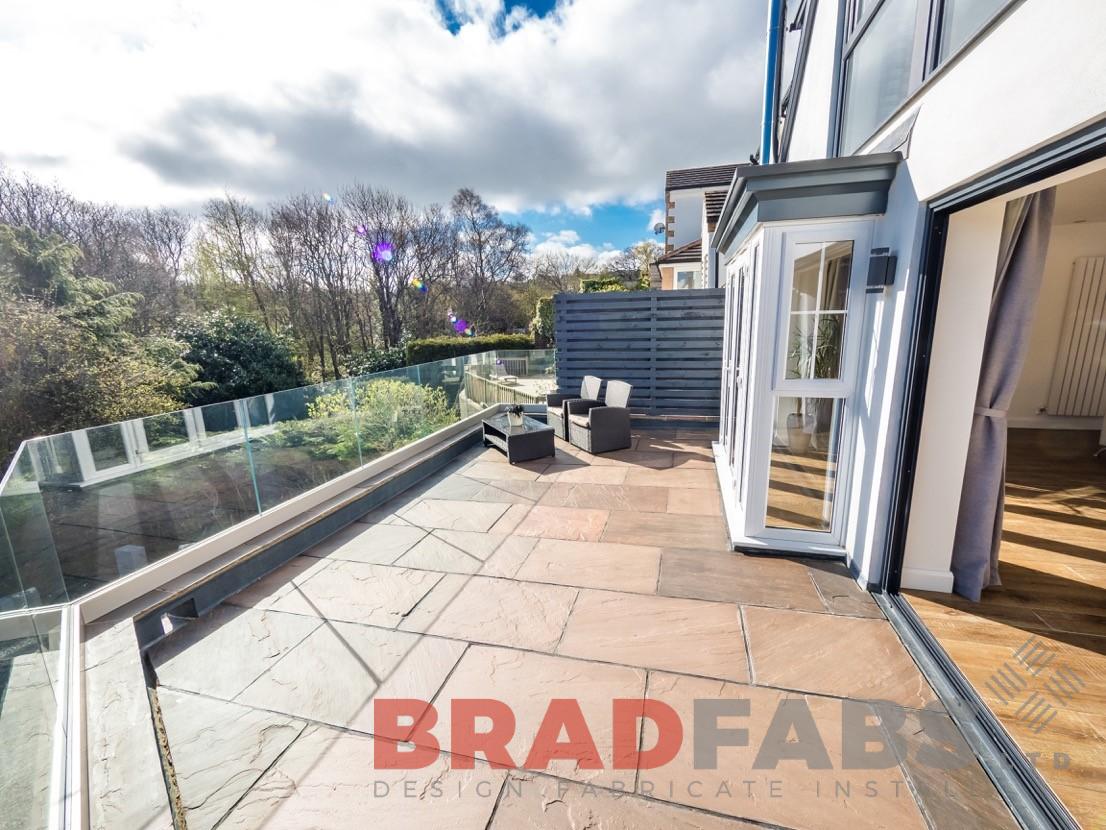 Match Your Surroundings
Depending on your requirements, glass infinity balconies can be installed either with or without a top rail, and glass infinity balconies can be both fixed and mounted as required.
Bradfabs recently completed work on the below balconies - the channel systems have been powder coated, to match its surroundings.
This flexible approach is ideal for those wanting a neutral design to complement the construction and aesthetics of the property.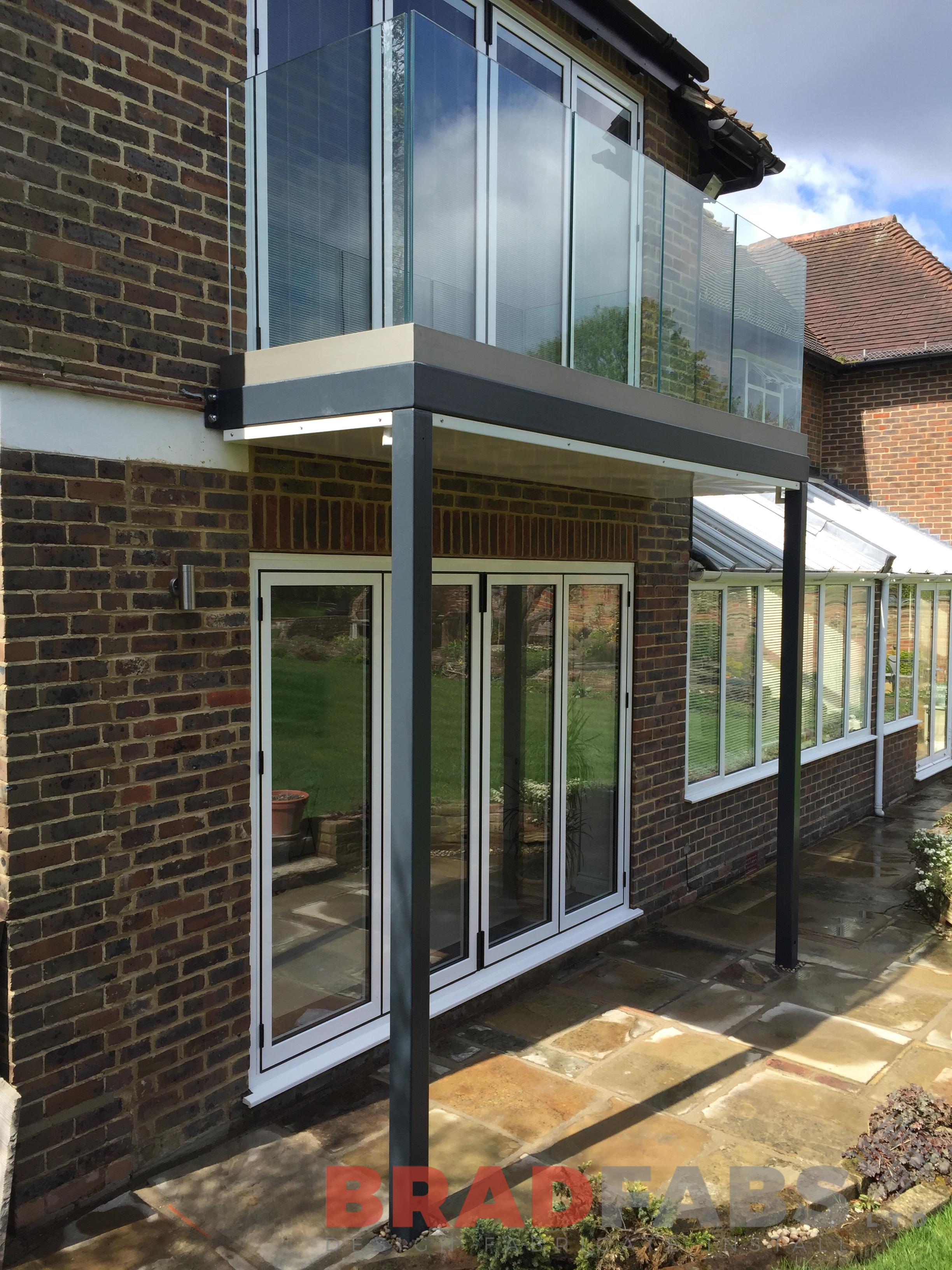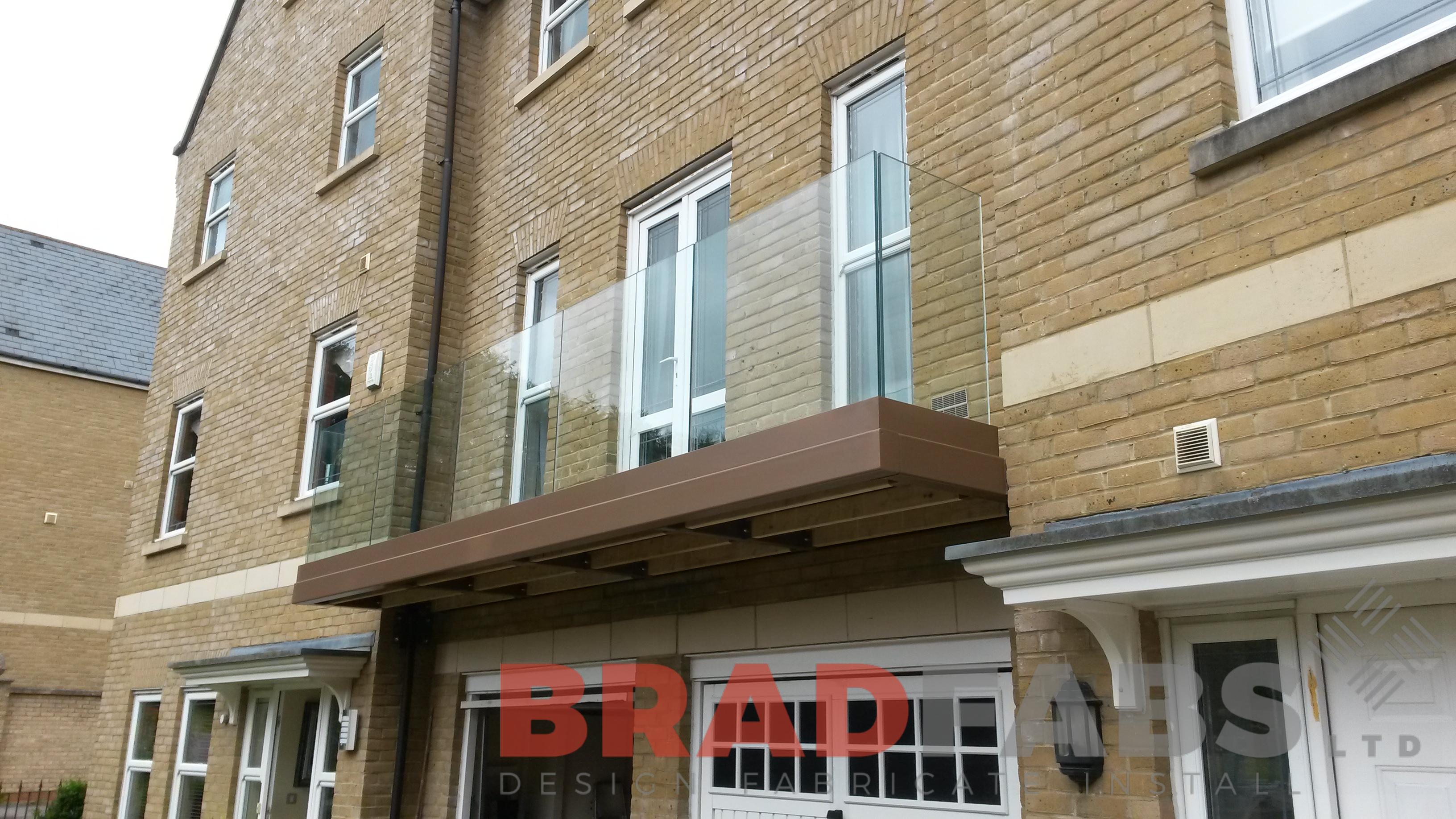 About Bradfabs
Bradfabs has a rich history of working with clients to transform their properties across Yorkshire and further afield.
If you are interested in our Infinity Glass balconies and would like to discuss your own bespoke design, call a member of our team today on 01274 400 401 or email us at sales@bradfabs.co.uk to talk through your specific requirements.