Stock Items with Bradfabs in West Yorkshire
As well as offering Yorkshire's best steel fabrications, we also offer a variety of stock items aimed at being sold to other fabricators. Our stock items include domed tube caps, stair treads, handrail brackets, bollard tops, lamp post protectors, and more. We wanted to shed a light on these items and show that, as well as providing fabrications such as balconies and staircases, we can also help other fabricators that could potentially show an interest in any of these items. Here's a list of the stock items on offer.
---

Composite Decking
Decking offers a lot of versatility because it allows you to create an outdoor space that can be used for a multitude of reasons, including dining, relaxing, and having gatherings. It can also be installed in different areas of a property, such as a garden, balcony, or roof terrace. Our decking is also maintenance free, meaning you don't have to do anything. As well as being maintenance free, the composite of our eco-decking is environmentally friendly and weather resistant. It is available in both oak and charcoal and free local delivery is available.

Lamp Post Protector
We offer lamp post protectors that are available in two installation types, which are bolt-down and concrete-ready. Bolt-down protectors are ideal for completed sites, and concrete-ready protectors for setting into the ground. We offer 200 powder coated colours at £30 each and UK delivery starts at £15 for quantities of 5 or more.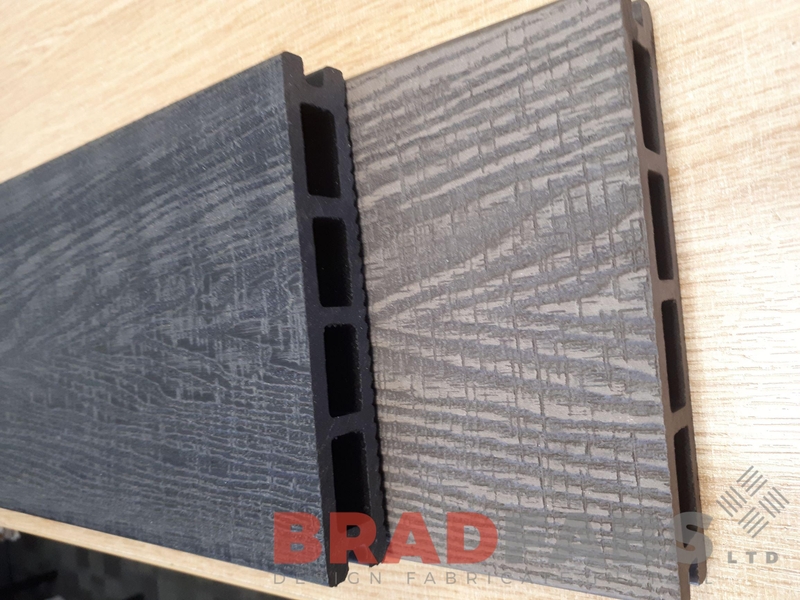 Open Mesh Flooring Panels
We have a range of open mesh flooring panels in galvanized mild steel in stock, fabricated by us, that are utilised throughout industrial walkway solutions. Open mesh flooring contributes to a safer working environment as its design permits the draining of liquids such as water, ice, dirt, and oil. It also offers versatility in that it's used for a variety of uses, such as raised platforms and steel walkways.

Bollard Tops
Our bollard tops are available in mild steel, both galvanized and powder coated, in any colour. Bollards are essential as they mark boundaries and provide protection, and if you have any that require tops then it will be beneficial to invest in the ones we offer as it will add more structure to them.

Handrail Brackets
We have also fabricated a range of hand-welded handrail brackets that are in stock, available in both mild and stainless steel. These are essential when it comes to the installation of stairs and are useful for any other fabricators looking to instal or renovate some new stairs.

Durbar Stair Treads
As well as offering handrail brackets, we also stock and fabricate mild steel durbar stair treads, available in both galvanized and self colour primer state. These will also be useful to any other fabricators looking to add to their stairs and make them safer. Much like open mesh flooring panels, these stair treads promote health and safety in the workplace given that they are designed to avoid workers slipping.

Contact Us
If you're interested in any of our stock items, please feel free to visit our Ebay store where you can view and purchase them, as well as find other stock items we have on offer.