---
Lamppost Protector
Galvanised or Powder Coated, Bolt-Down or Concrete-Ready Mild Steel Lamp Post Protectors. Our lamp post protectors are available in two installation types. Bolt-Down protectors ideal for completed sites and Concrete-Ready for setting into the ground.Bolt-Down OR Concrete-Ready Protectors.
Also known as lighting column protection or Car
200 Powder Coated Colour's Available at £30 each.
Delivery to UK Mainland starting from £20 for quantities of 5 or more (1 off £50 delivery, 2-4 off £35 each for delivery)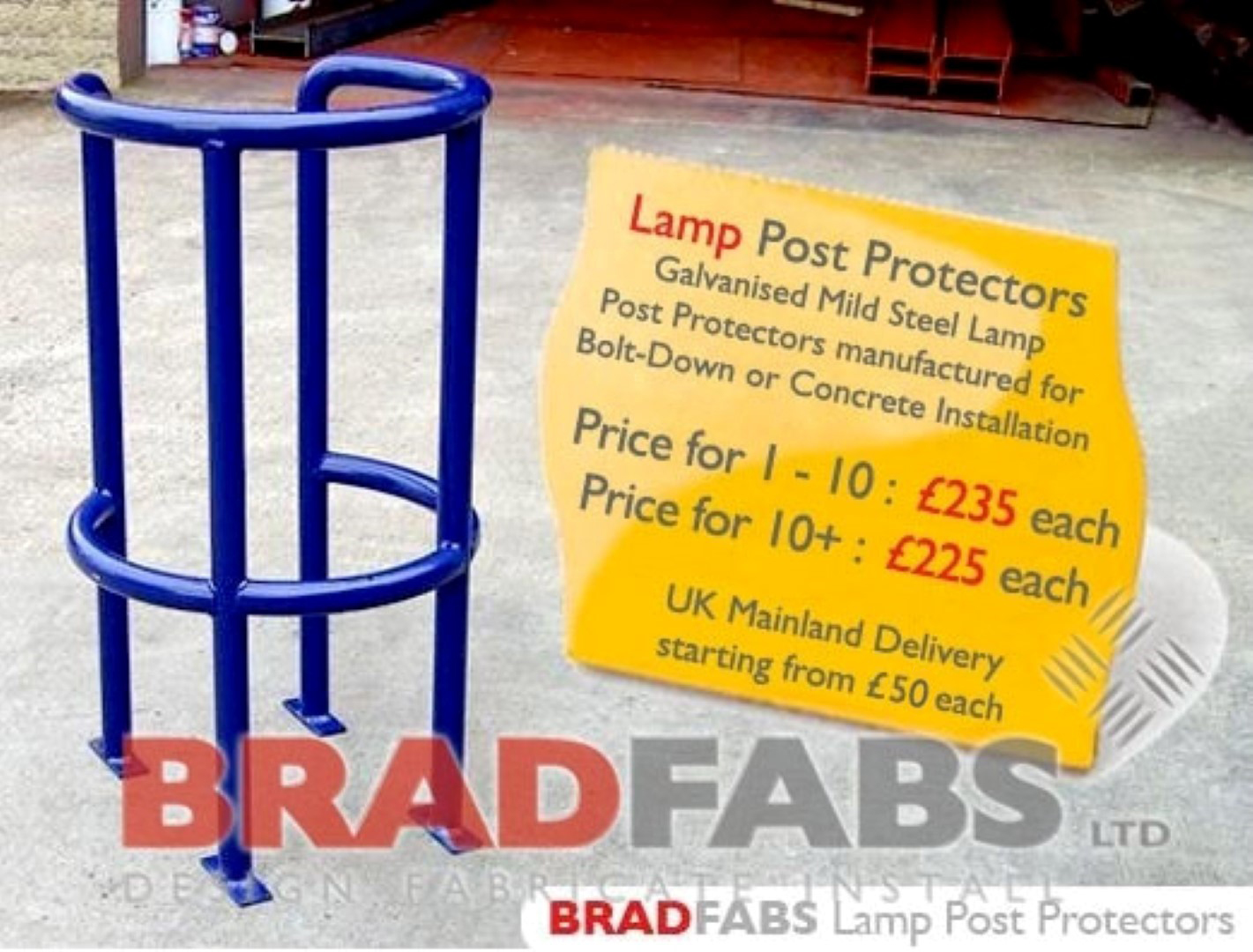 To view this item within our Ebay store please click the following link: http://stores.ebay.co.uk/bradfabs
Approximate Cost: £
Estimated Time Lead: 1 Week
#.
View our full range of Lamp Post Protectors