Bradfabs is run by a team of office staff and skilled workers making up a total of 20.
A testament to our business is that we have been continually operating over 20 years, coming out of the recession (fingers crossed its over) with a recruitment drive to take on more people.
Please feel free to give us a call to discuss your requirement, it will be more than likely one of the office staff who answer.
Graham Wilson
- Director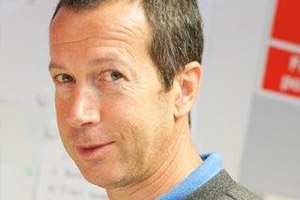 Graham started out as an apprentice with Robert working at an engineering company, honed his talents as a skilled fabricator, then Graham joined forces with Robert to set up Bradfabs. Grown strength from strength to the size it is today. Graham moved 6 years ago into the office from the shop floor to spend most of his time producing detailed fabrication drawings for manufacture. When Graham isn't saving the world a staircase at a time he spends a lot of his time cycling, playing squash or riding his motorbike.
Robert Simmonite
- Director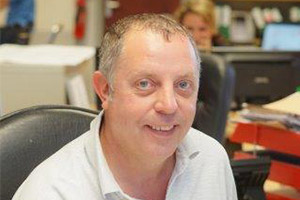 Robert started out as an apprentice with Graham working at an engineering company, once he qualified he trained as an estimator, pricing up and analysing jobs.
In 1990 he joined Graham to set up Bradfabs, with Roberts business acumen and engineering back ground the duo were an unstoppable team.
Robert works mainly on quoting work and managing the team of fabricators. Outside of the office Robert spends his time plodding round Europe on his motorbike and last but not least racing his off road car.
Vicki Cook
- Office Manager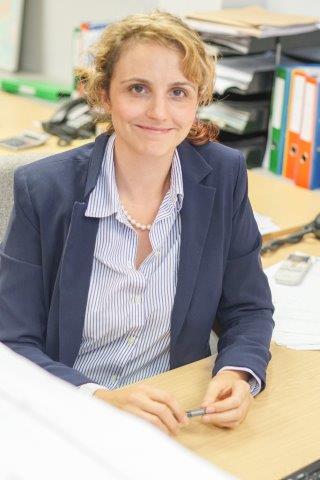 Vicki started working in accounts over 15 years ago, working with many small businesses whilst qualifying. Vicki started at Bradfabs in 2006 and despite various maternity leaves we haven't managed to get rid of her and she now oversees the office staff with a view to moving onto full time estimating.
Outside of work Vicki is busy with 3 young kids drinking wine and attempting to train for a half marathon.
Jonny Wiltshire
- Works Foreman
Joining the team in 2010 Jonny now oversees the workforce with Adrian ensuring work is delivered and our customers kept satisfied.
A highly skilled fabricator who spends most of the week working at Bradfabs. On a weekend Jonny is a keen gym enthusiast and enjoys the great outdoors with the dogs. He enjoy spending time with Emma and their children
Adrian Moore
- Works Foreman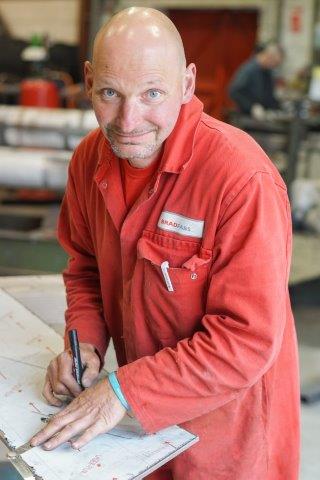 Adrian joined the Bradfabs team almost 17 years ago, he manages the workforce alongside Jonny. Adrian is a highly skilled fabricator often carrying out complicated work that not many others will try.
Adrian probably holds the Bradfabs record for number of hours worked but when he is away from here he spends time with his family.
Emma Wiltshire
- Bookkeeper
Emma started working for Bradfabs 7 years ago whilst covering for Vicki on maternity, she slotted brilliantly into the team and is still here. Emma is the main bookkeeper covering 3 companys and running a tight ship.
When Emma isn't hitting the gym she is enjoying life with Jonny and their children.
Kirstie Ibbotson
- Office Administrator
Kirstie is the newest member of our team, a dedicated and super organised mum of 3 is now working alongside all members of the office.
You will recognise Kirstie if you call us up she the most super polite one of us all.
Janine Willan
- Office Manager
Janine joined the company last August and has been a great asset, bringing up to date all the Health and Safety and ISO.
Outside of work she is kept busy with her dog walking and love of gardening