Spiral Staircase Projects
Recent research shows that properties are smaller than ever before, with the average house size now below the low of the 1930s.

Space is undoubtedly at a premium, and, increasingly, property owners are seeking innovative solutions to maximise space within their properties.

Offering a space-saving solution, which can be adapted to suit the requirements of a property, spiral staircases represent a popular choice for many homeowners.

In this article, we take you through some of Bradfabs' recent spiral staircase projects.

Spiral staircases offer flexibility in terms of design, and are precisely-engineered to fit their required space - this staircase, for example, designed and installed for a residential property in West Yorkshire, incorporated decorative panels with a laser cut design. A further notable example included a floral decoration on the balusters, and featured a landing with mezzanine railings.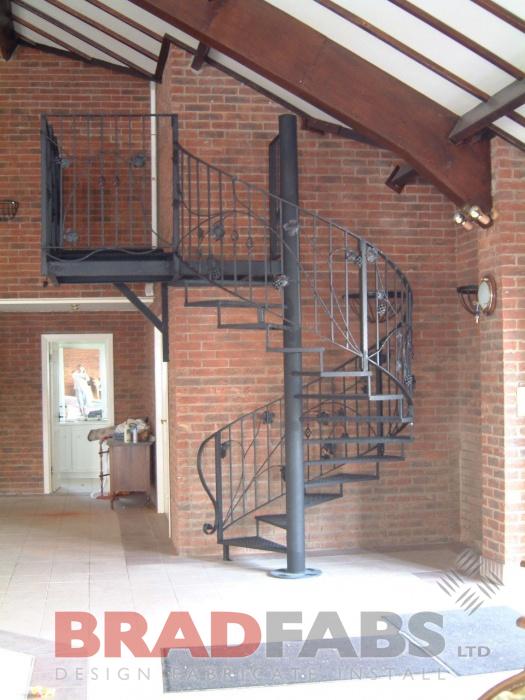 Spiral staircases offer an effective space-saving option for external areas. The following example, which was designed and installed for a homeowner in London, featured non-slip stair treads, handrails and a top landing extension, which lead onto a large, maintenance free eco deck-covered balcony.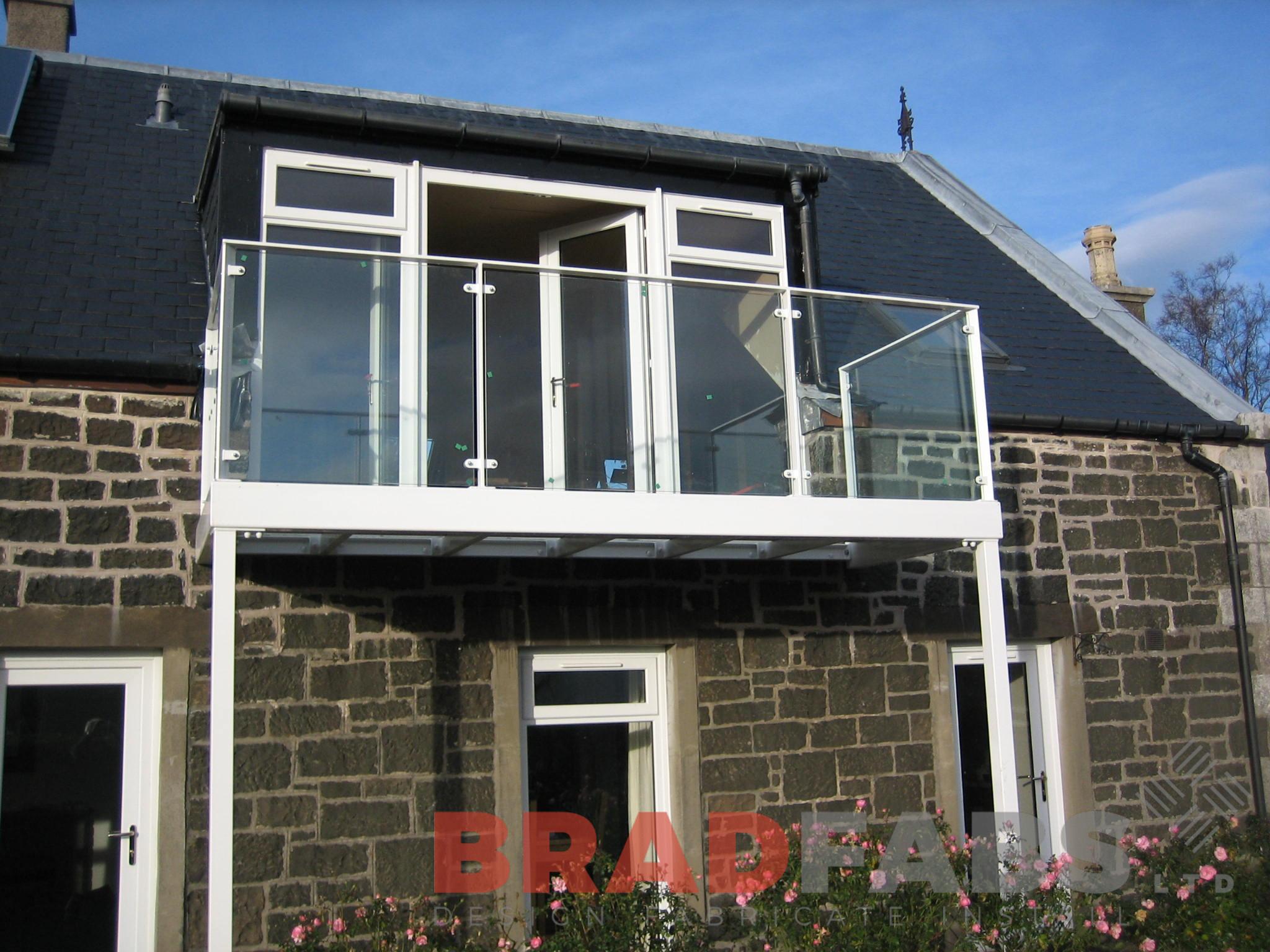 Spiral staircases also represent a popular option for corporate clients. This spiral staircase was manufactured for a client in West Yorkshire, and featured a combination of mild steel and oak. Another notable example, designed and installed for a corporate client in West Yorkshire, featured a mild steel staircase, with mirror polished stainless steel balustrading. Spiral staircases can also offer a practicaly solution for fire escapes - this example featured a fire escape formed of two spiral staircases with extended landings.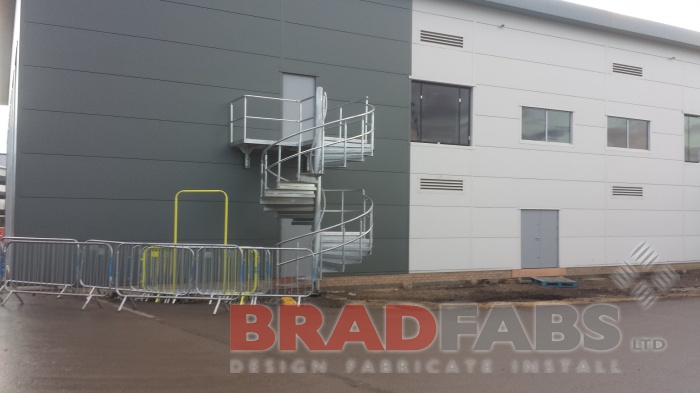 About Bradfabs
Bradfabs has a rich history of working with clients to provide innovative, space-saving staircase solutions within their properties across Yorkshire and further afield. View the full range of Products we offer, or contact a member of our team today on 01274 400 401 or email us at sales@bradfabs.co.uk to discuss your specific requirements.