Maximising your time in the sun
As we make the transition from summer into autumn, and then into winter, the amount of daylight we see will steadily decline, losing an average of four to five hours a day by the end of September. So for you to maximise your time in the sun as the colder months set in, it's vital to bear this in mind when planning any home renovations around this time of year.
At Bradfabs, we have an array of innovative design solutions that will give you greater exposure to daylight within your home and enable you to make the most of sunny intervals outside. Both of these factors have been linked to an increase in wellbeing and general mood, not to mention making your home feel brighter and more spacious.
---
Revitalise existing spaces
With some thought and careful planning, you would be amazed at what Bradfabs could do to enhance your existing home. A Bradfabs transformation can help lift a dull and dreary room into a more open and inviting space, allowing light to transcend through the space, creating the ideal area to host guests or simply relax in. Our mild steel fabricated balconies extend the potential of your home - while adhering to safety and planning regulations - and achieve a modern finish that will add to the value of your home. Your home should be your sanctuary, and with these light friendly changes, it will be.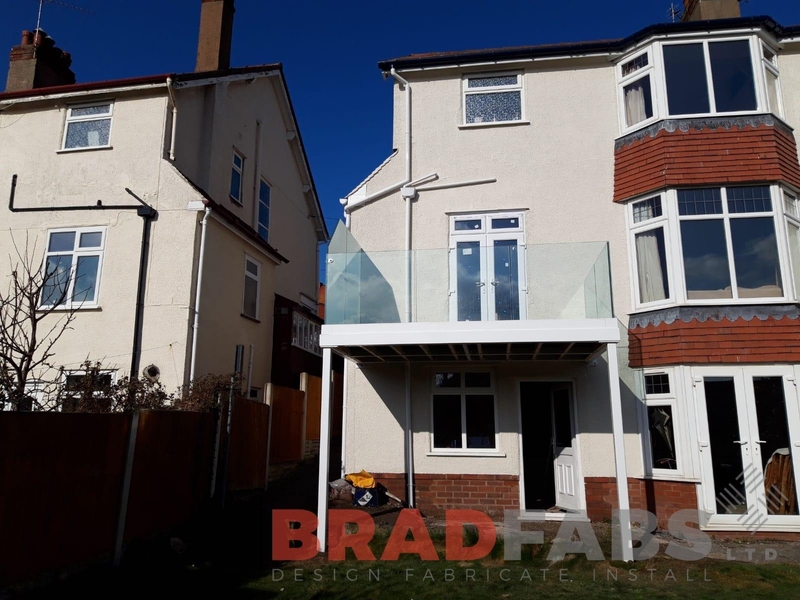 ​
Enhance your outside space
Sunlight hours will of course be limited during autumn and winter, but for those sunny intervals - think crisp mornings and mild afternoons - you want an area you can be proud to relax in and soak up those fleeting rays. Installing an infinity glass channel system is an excellent way of doing this. Far bigger than a standard balcony and complete with no vertical steelwork and minimal fixings, it offers you a sophisticated platform to bask in the sun and marvel at an uninterrupted view of your surroundings.
Get closer to the outdoors
Where you may not have the space for a balcony or larger structure, a bespoke balconette may be the solution for you. Opting for a balconette is a brilliant way of allowing light to shine through, opening up the room to the outdoors while not compromising on safety. With specifications to fit Juliet balconies, French doors and double-windowed balconettes, we have something that will fit your home and its style. We don't stock pre-made items - every single one of our products are made from scratch and built with you in mind.
Are you considering home renovation work this autumn? Would you like to increase the light your home receives but don't know where to start? Not to worry, we can guide you through the whole process. Contact us by calling 01274 400401 or email sales@bradfabs.co.uk and we can begin to discuss your requirements and our tailored solutions.