Bradfabs' favourite balustrade installations
Here at Bradfabs, we know that choosing the right balustrade for your property is an important decision.
Not only do we offer grand indoor balustrades, we also cater for those wanting a balustrade on the exterior of their home or commercial property.
In this article, we take a look at our notable balustrade installations, from bold indoor balustrading, to commercial installations and bespoke designs .
Grand Designs
Our first balustrade is this beautiful ornate design.
Installed for a customer in Wetherby, this balustrading is fabricated in mild steel and powder coated black.
The client wanted the staircase to have a strong impact upon entering the property - the bold design achieves just that, and was even featured in The Yorkshire Post!
Our customer was delighted with the result, and we really feel this balustrade adds the 'WOW factor' to the property.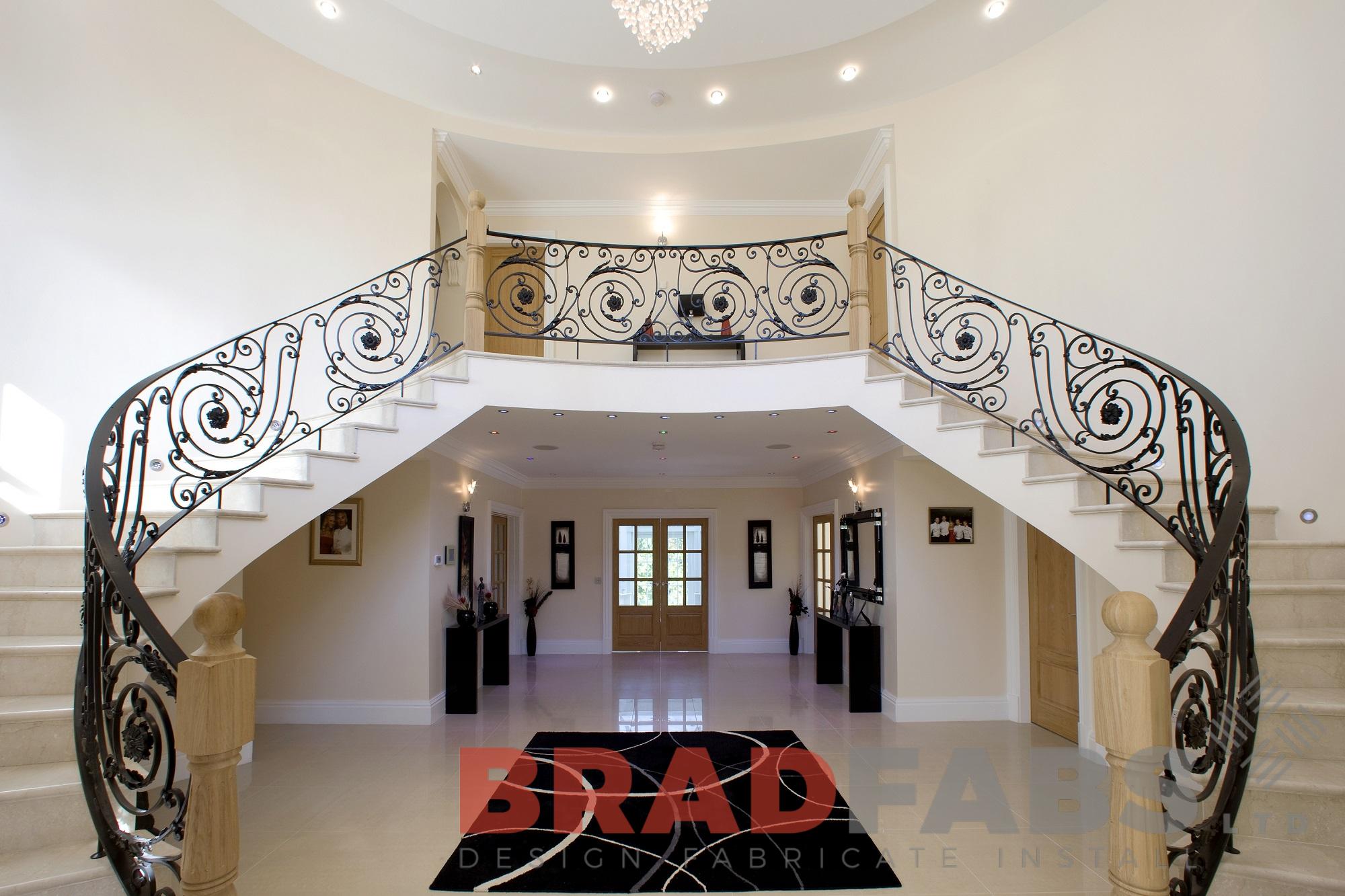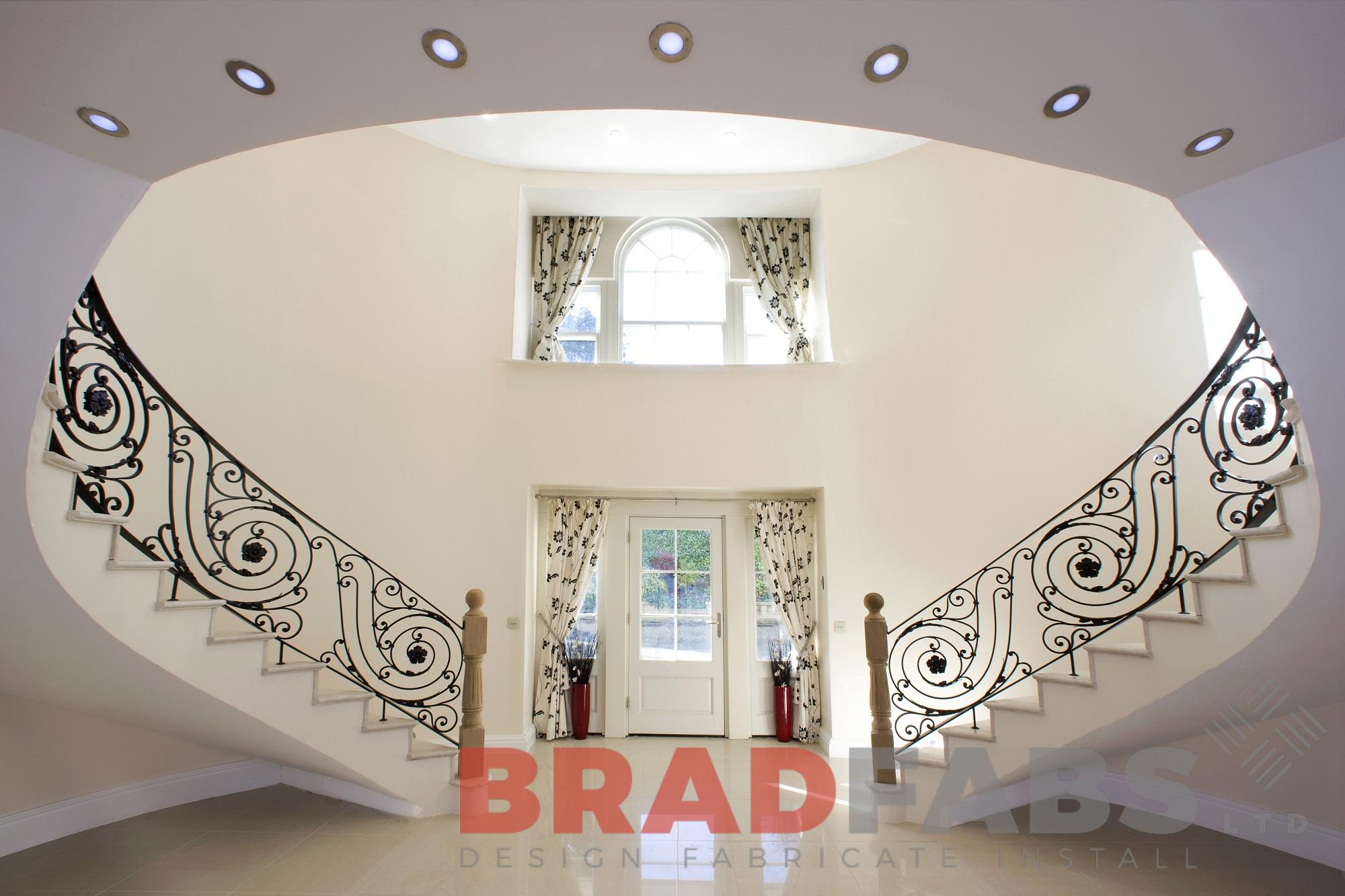 Pool side
Not just one for the home, Bradfabs install balustrades in commercial properties.
This balustrade, installed around the pool, gym and jacuzzi was created on our highest specification Grade 316 Stainless Steel, which is suitable for use within moisture-rich environments.
This balustrade was not just a great design addition to the pool, but also provides a safety barrier between the pool, jacuzzi and stairs.
The balustrade is also easy to clean, with hand polishing being the best way to keep the balustrade spick and span.
Take in the views
Now this is a balustrade with a view!
Bradfabs was commissioned to design, manufacture and install this beautiful balustrade, for a customer who wanted to enjoy the stunning views around their property.
This balustrade accomplishes just that, with the infinity glass structure giving clear vision to the spectacular landscape surrounding the home.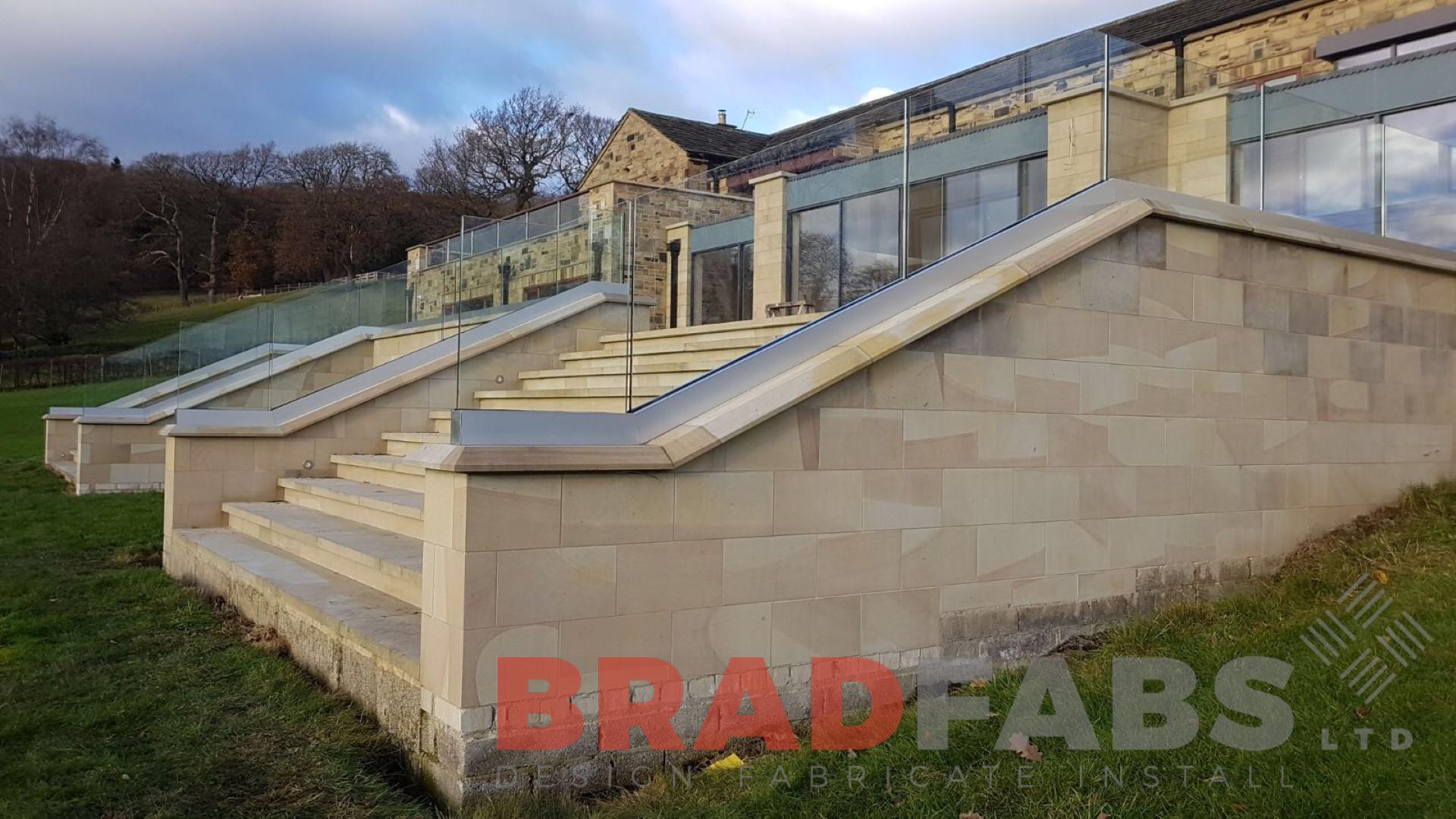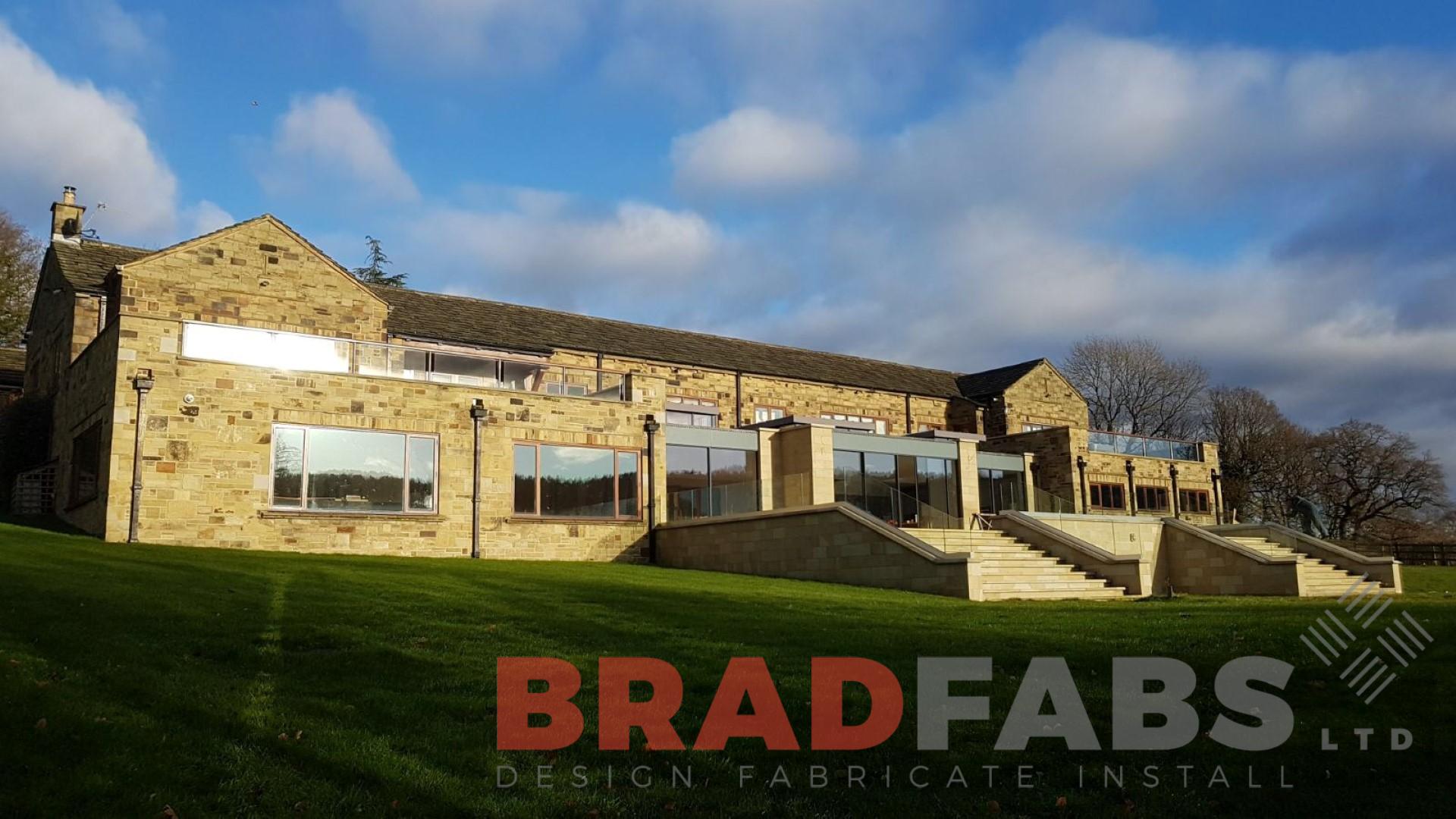 Design it your way
Did you know that Bradfabs manufacture and install balustrades with personalised designs of your choice?
This client is a huge Leeds UTD fan, and wanted to immortalise the team's badge on their brand new balustrade.
Manufactured in mild steel, galvanised and powder coated in black, the bespoke design is a great addition to the property.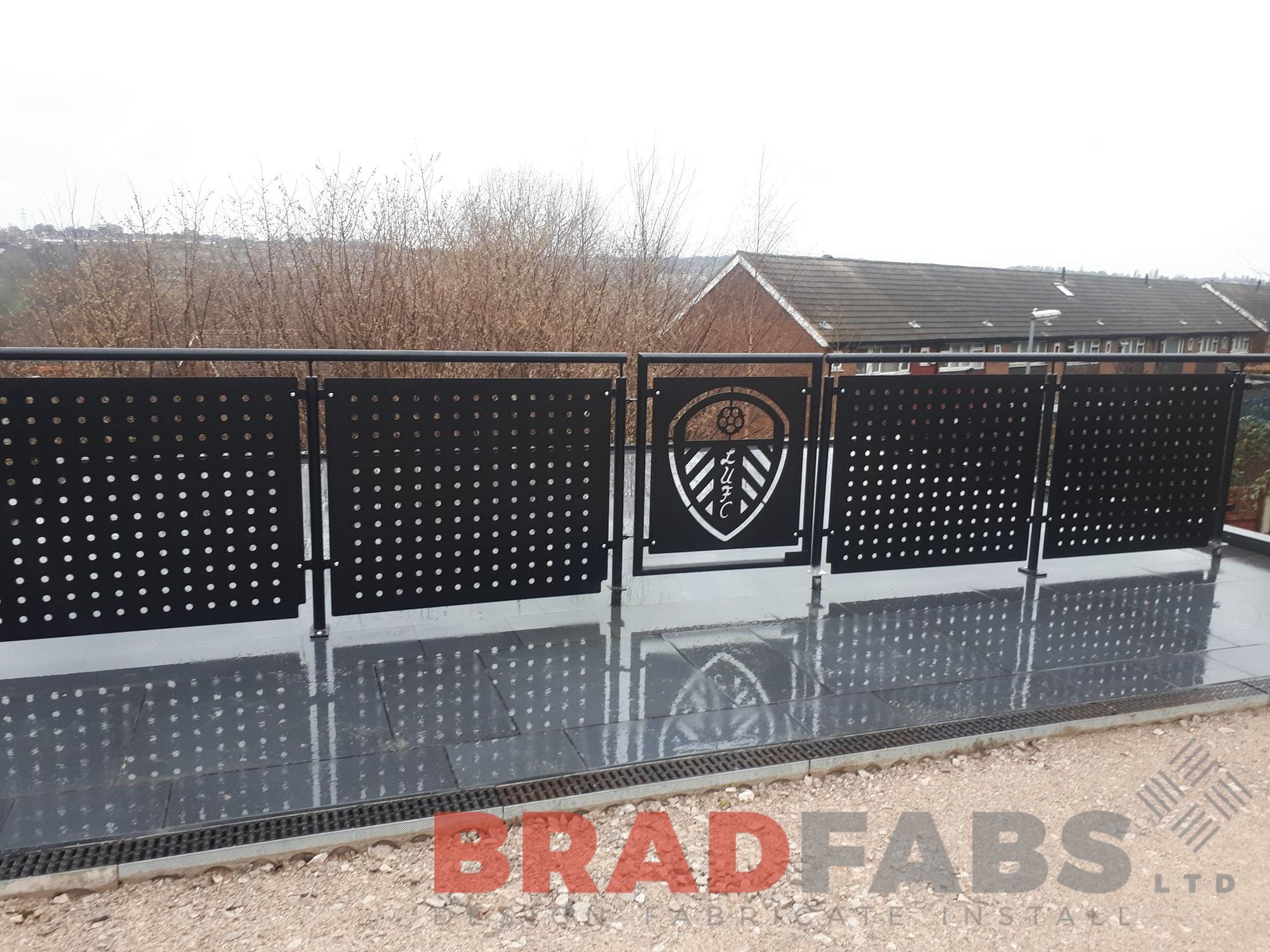 About Bradfabs
Bradfabs has a rich history of working with clients to transform their properties across Yorkshire and further afield.
If you are interested in our balustrades and would like to discuss your own bespoke design, call a member of our team today on 01274 400 401 or email us at sales@bradfabs.co.uk to talk through your specific requirements.