Bradfabs - The School Experts
Here at Bradfabs, we are proud to work with schools all over the UK on a vast range of projects.
Schools choose to work with Bradfabs due to our high quality service and expert knowledge.
In today's blog, we look at a range of work Bradfabs has completed for schools across West Yorkshire.
School Playground Canopy
First up is our playground canopy at Oakwood Primary School in West Yorkshire.
This galvanized mild steel design was created to provide shelter and shade to this busy school playground.
Oakwood Primary was delighted with the result, and has a series of canopies in the school, all designed and installed by Bradfabs.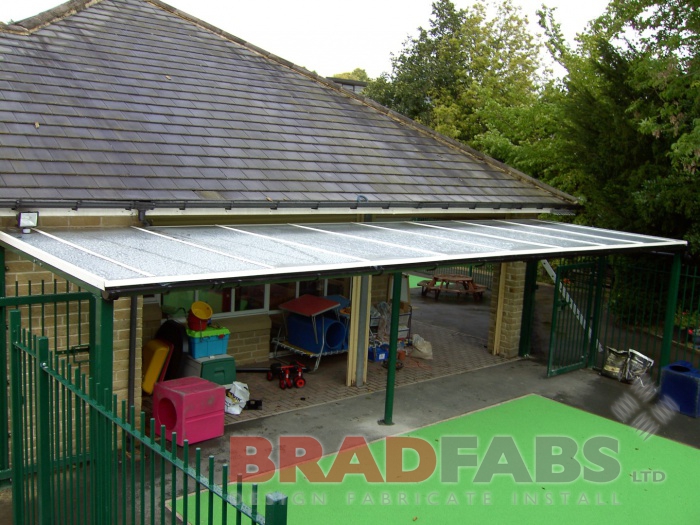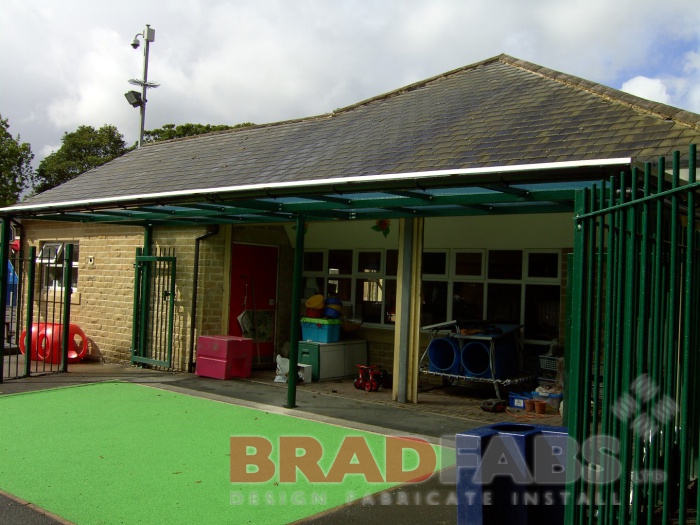 School Gates
Our next project is a school car park gate and lockable gates at Ilkley Grammar school.
Fabricated in a mild steel, these gates were then galvanized, powder coated green and installed in the car park and school walkway.
Our hinged pedestrian gate is lockable and is a popular choice for schools as it adds extra security to a premises.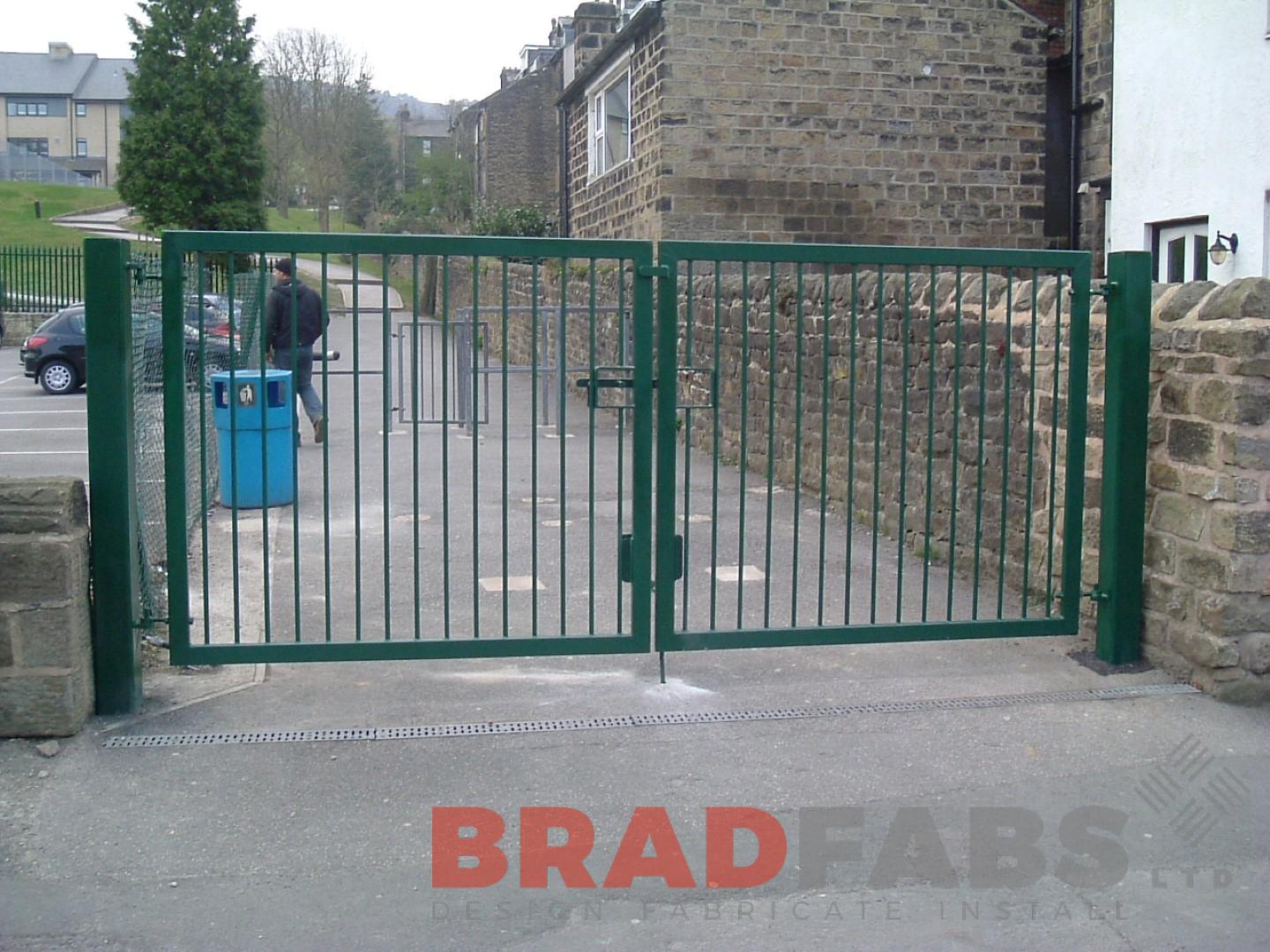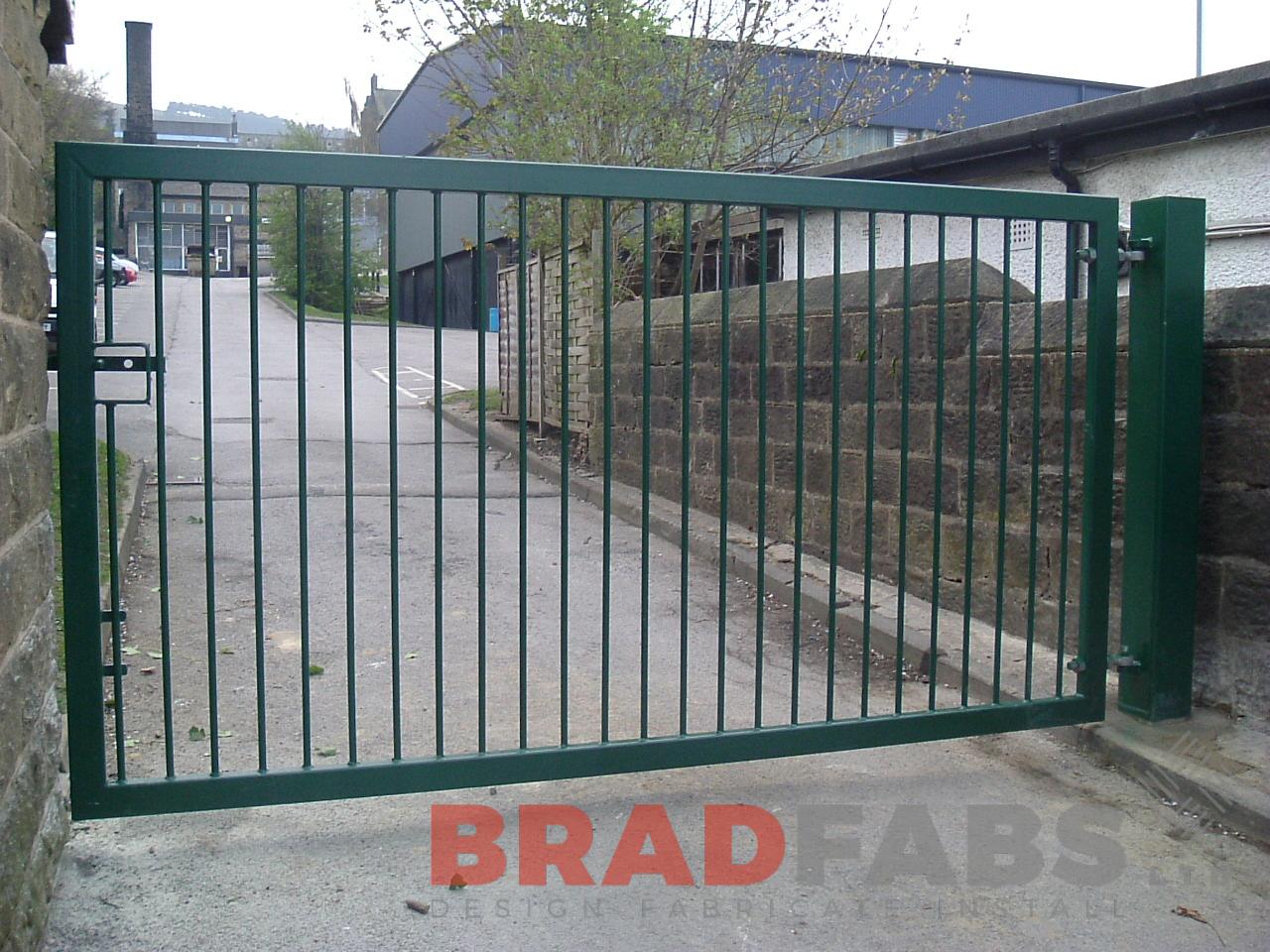 School Fencing
Fencing is an important security measure for a school's premises.
Bradfabs offers a range of fencing, including mesh and metal, as per our images below.
Our metal fencing is fabricated in mild steel, galvanized and can be powder coated in a range of colours.
The mesh boundary fence is also fabricated in mild steel, and galvanized. The green was chosen to 'blend in' with the surroundings of the field.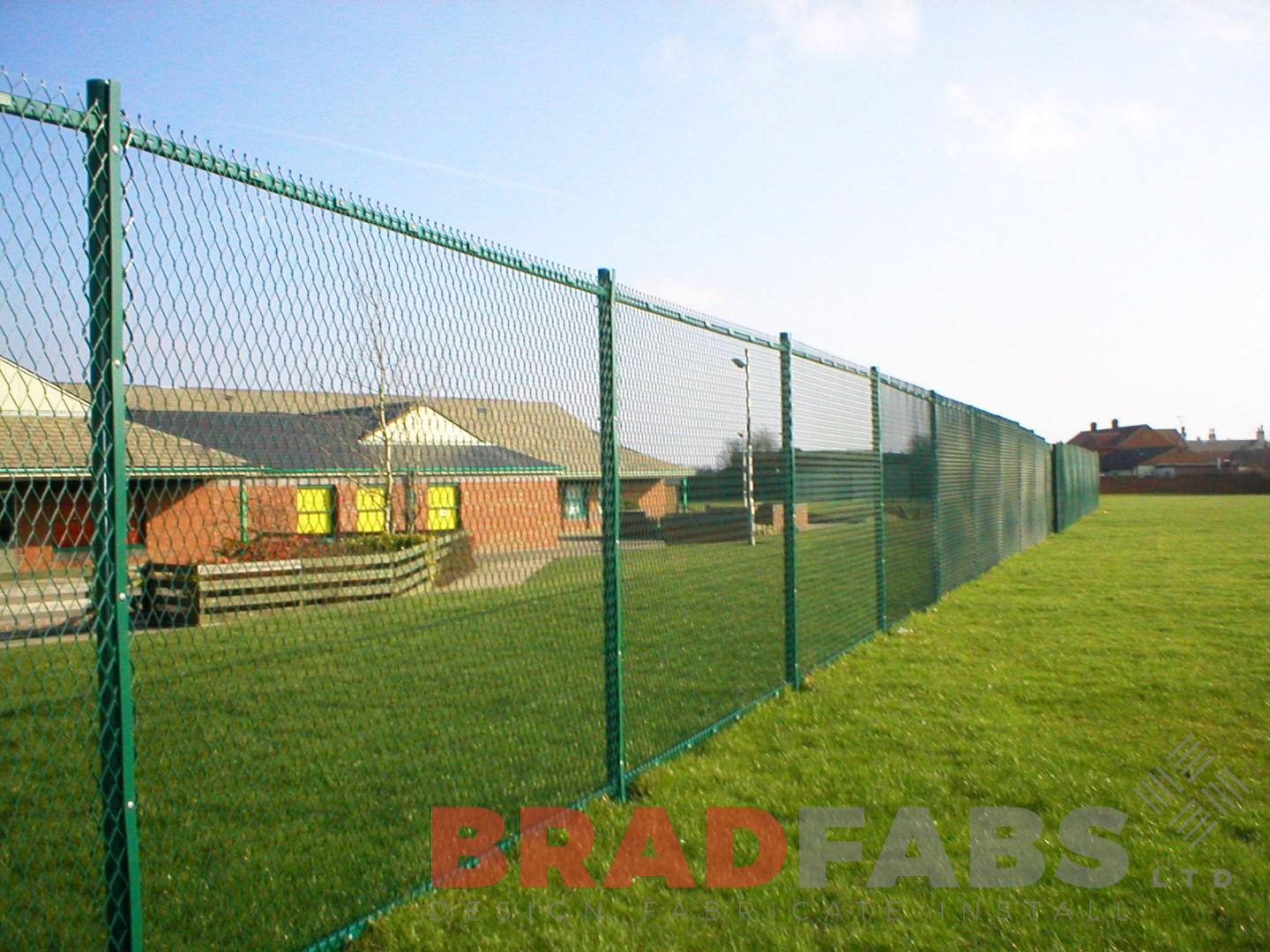 About Bradfabs
Bradfabs has a rich history of working with schools across the UK on projects to enhance and secure their premises.
If you are interested in our commercial school work and would like to discuss your own bespoke design, call a member of our team today on 01274 400 401 or email us at sales@bradfabs.co.uk to talk through your specific requirements.