What types of staircase are there for homes in Bradford, Leeds & Yorkshire?
Choosing the correct staircase for your property may seem like an obvious decision, but there is probably more choice out there than you think.
A staircase is a simple matter of getting from one floor of your property to another, right? The parameters of what your house allows probably makes you think that there is only one real option for the staircase you want.
You might think that changing your type of staircase is cumbersome and will cost a lot of money.
But that isn't necessarily the case.
---
What is out there?
A quality staircase can really transform the way your home looks for a price that may not cost as much as you'd think.
Consistency is always important when it comes to the theme and style of your property, so the design of your staircase should be in-keeping with these themes.
At Bradfabs, we have a huge variety of staircases for you to take a look at.
Our staff have years of experience in designing and installing an array of stairs, so you can trust us when it comes to finding the perfect staircase for you.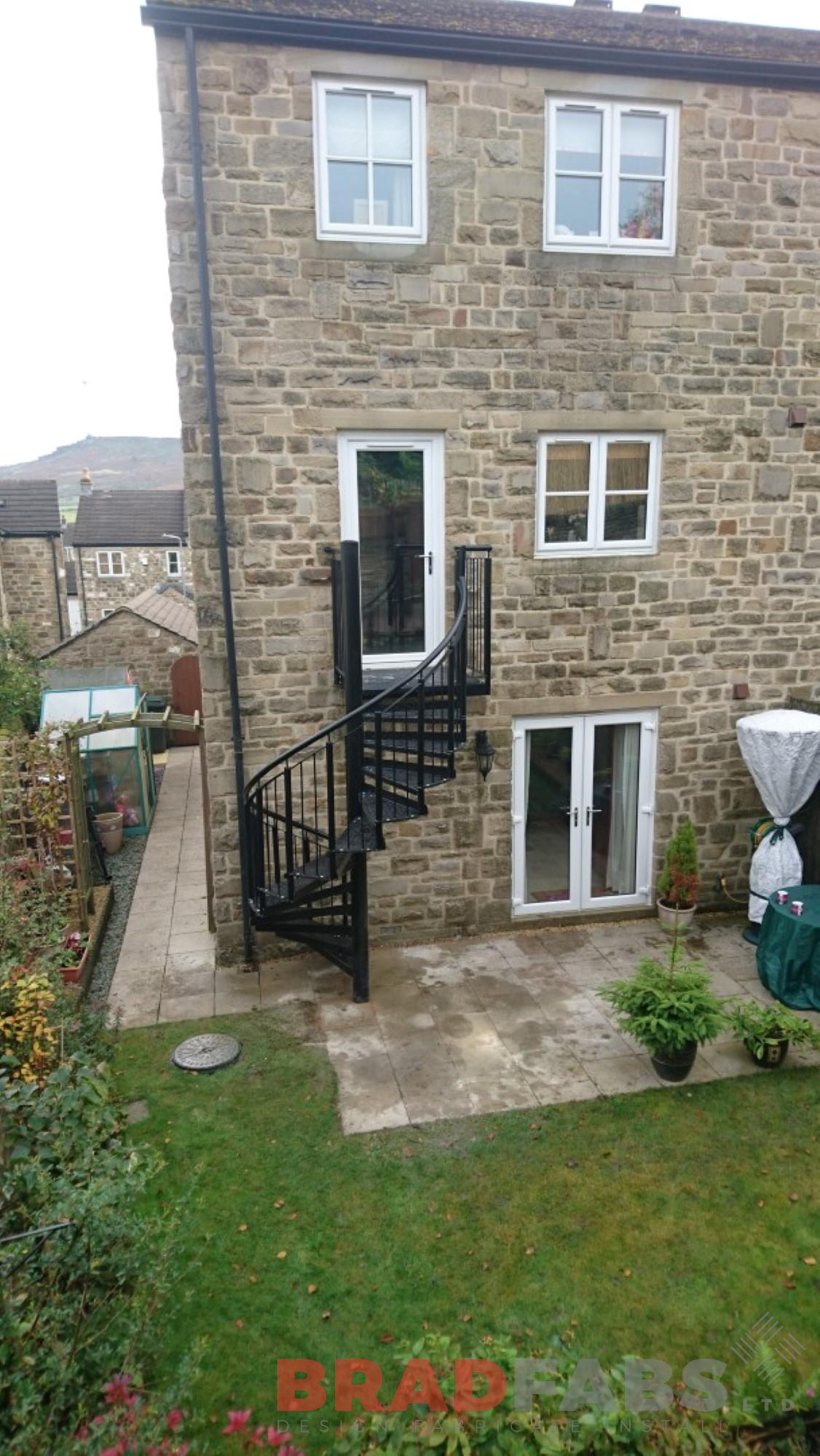 Spiral staircase
Our precise engineering and experience is what makes Bradfabs stand out from the crowd when it comes to a spiral staircase.
These staircases are ideal if you do not have a lot of space and they are a bold design feature that can really help your property stand out from the crowd.
They are also cost effective and will stand the test of time.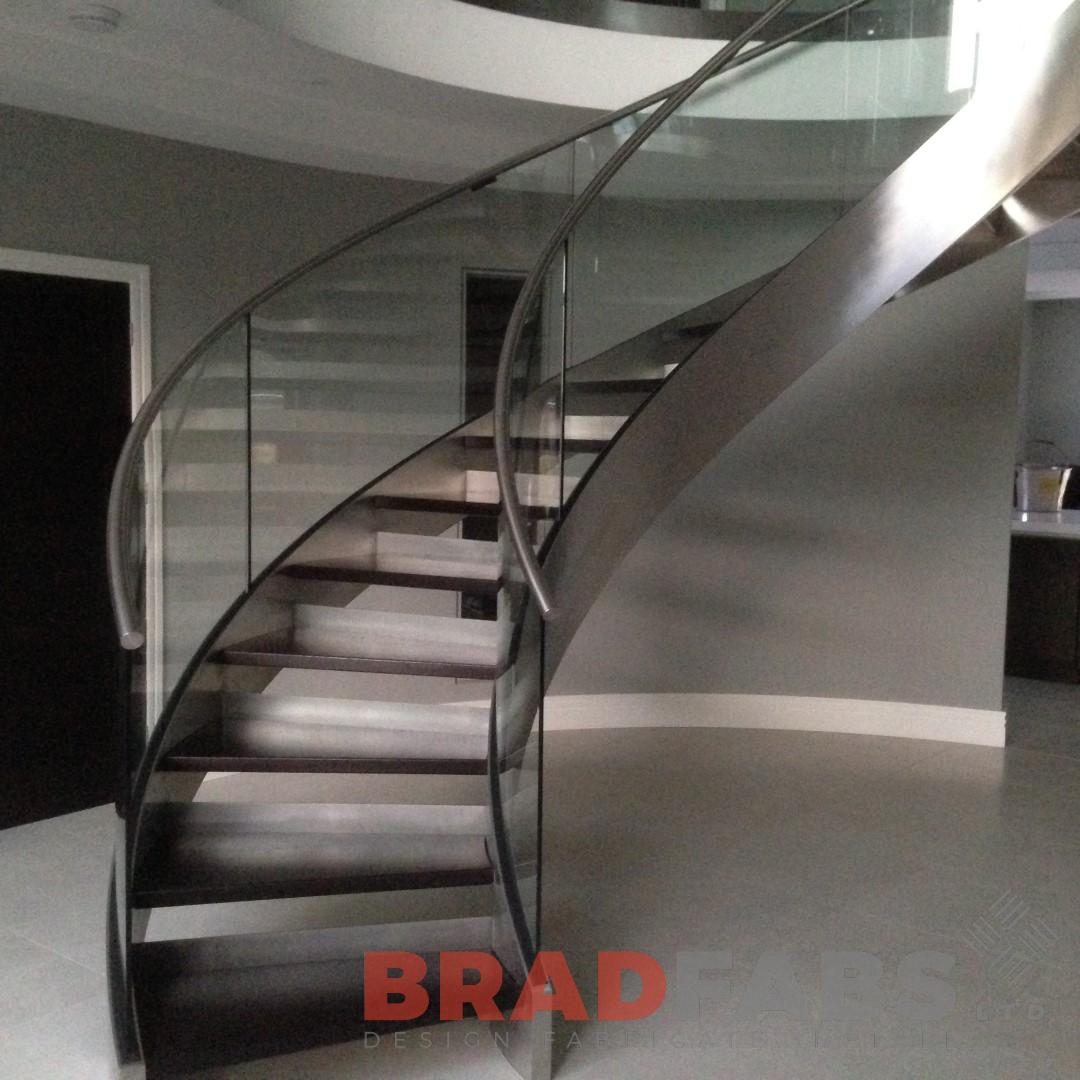 Helix staircase
A curved staircase or helix staircase often provides the centrepiece to any home and will impress your guests.
They are often complex to design and build but that is where Bradfabs excels! Our in-house experts will design a helix staircase that can fit your budget and add value to your property.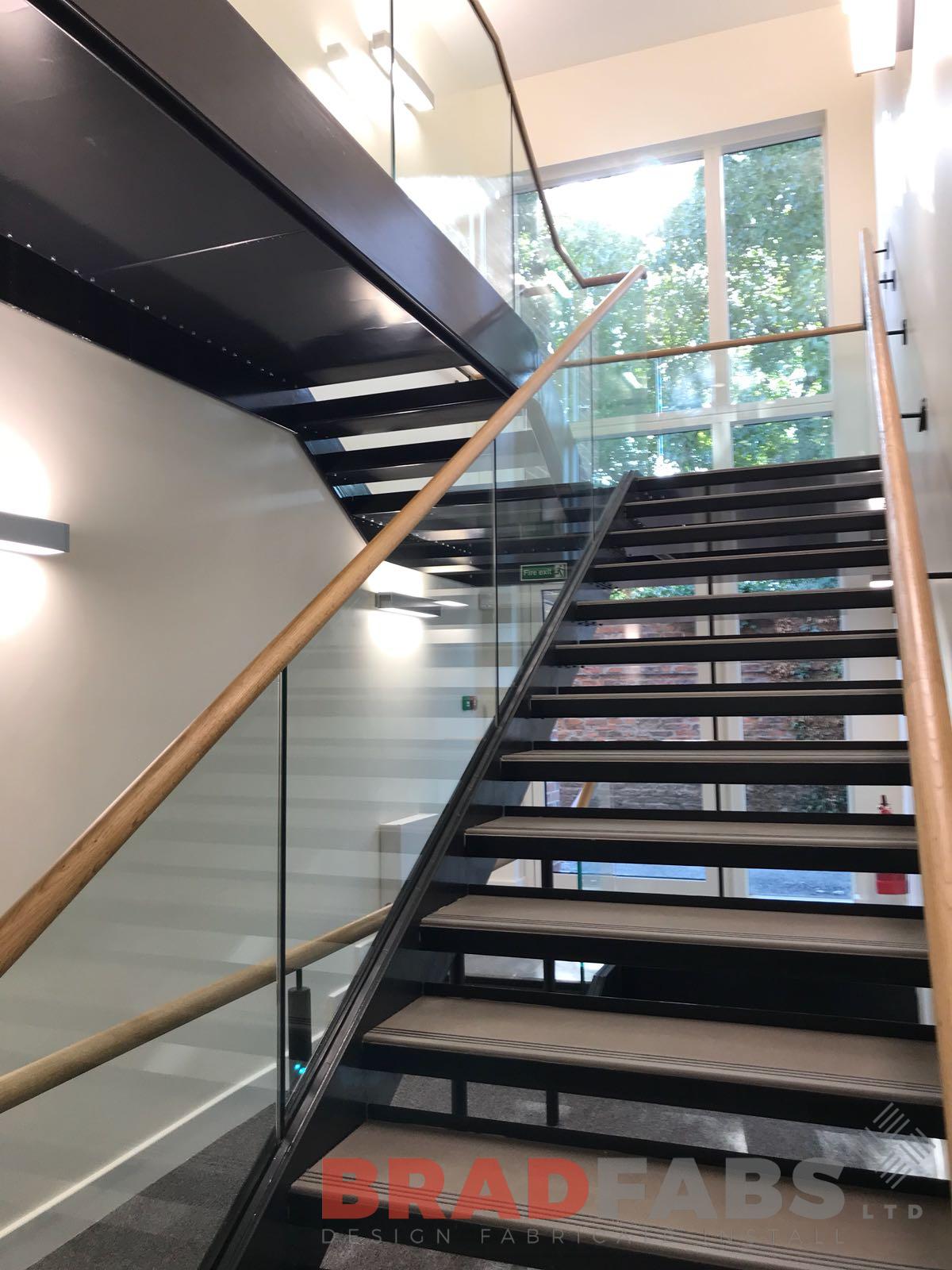 Straight staircase
If you are looking for a minimalist or straightforward design, a straight staircase is probably the way you want to go.
Straight staircases are often the easiest way to go up and down your stairs so this is also worth bearing in mind, especially if you or anybody living in your home have any physical problems.
We design and build our staircases in mild and stainless steel and are happy to work to your budget and style.
Bespoke staircase
There is nothing we love more at Bradfabs than a challenge!
If you have a specific idea for a staircase that will perfectly suit the unique nature of your property, let us know your design idea and we would be happy to advise you on how deliverable it is.
After all, every property is unique, so why shouldn't your staircase follow suit?
Order your staircase today
Bradfabs is proud to design, create and install different types of staircase across Bradford, Leeds and West Yorkshire.
You can look at our staircases and all our products on our website, and you will always find new case studies, photos and testimonials from our happy customers on our website.
To learn more about the staircase that best suits your property, call 01274 400 401 or email sales@bradfabs.co.uk