Canopies in the summer
Now that we are entering summer, many of us will be excited to step outside and enjoy a day out in the sun. Restaurants, beer gardens, pubs, and other venues within the hospitality industry will hopefully begin booming with customers due to everybody's summer excursions.
---
We at Bradfabs offer a product that can take those businesses one step further for the summer. Our canopies. They offer a wide variety of benefits to many different types of buildings and they are not just limited to hospitality venues either: given that many people also like to spend their summer relaxing in their gardens and patios, they can also be fit to suit patios.
Shelter
Our steel canopies provide shelter, which is great for the summer if the weather is a bit too hot for you or if the dreaded summer rain comes down. Our canopies can protect you from harsh UV rays on a hot summer day and shield you from the rain so that you're still able to sit outside for some fresh air, rather than being forced inside to endure the heat and humidity. Whether it's for a commercial development, or the patio in your garden, we quite literally have you covered.

Visual Appeal
No matter where one is being installed, a canopy can provide a nice visual and a focal point for people viewing your property. Regarding visuals, we can tailor our canopies to complement your property, suiting it well with both interior and exterior decoration. In terms of pulling focus to your property, we can design it to ensure it pulls the focus of guests or customers, which will be enhanced by us tailoring its design to fit your property. It can also improve your property visually by adding an inviting atmosphere.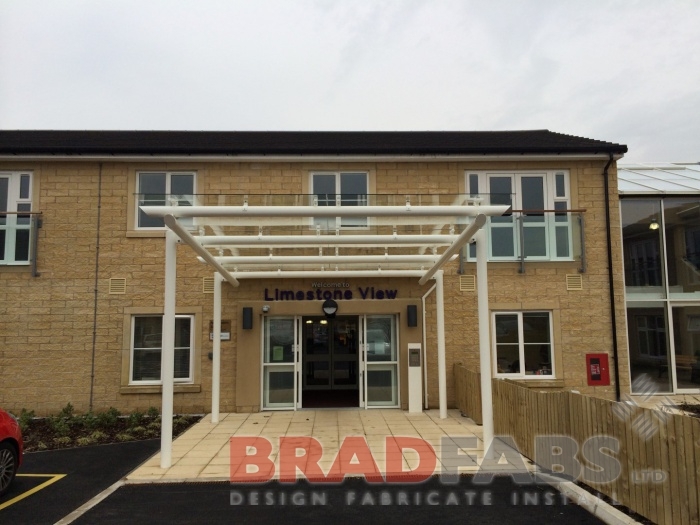 Benefits of Steel
There are added benefits to our canopies given that they are fabricated from steel. Custom-made steel canopies can be designed with precision, taking into account your unique requirements and measurements. Steel also provides durability and safety, as steel canopies are built to withstand the ever-changing Yorkshire weather, which will be especially erratic during the summer.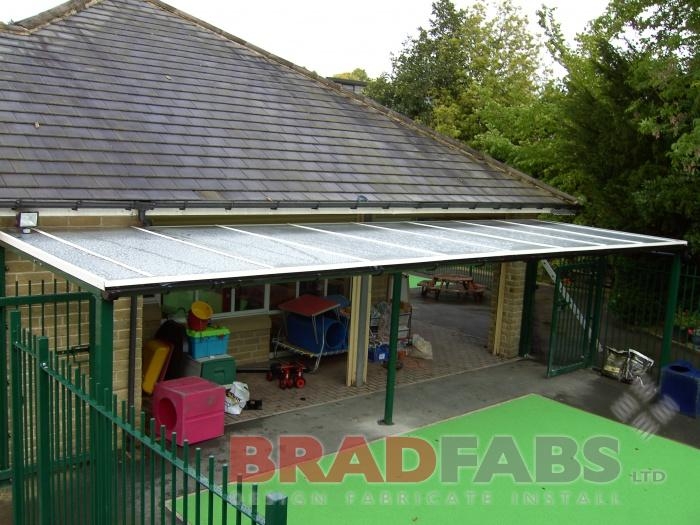 Versatility
Given that our canopies are custom-made, they can be designed to suit a variety of different structures. Canopies are especially popular amongst schools because they allow children to enjoy the outdoors during their time in school. It shelters them from both the sun and the rain, meaning you don't just need one for the final days before the summer holidays when the temperature begins to rise, it can also be used in the colder months; it's an investment for all year round.
Contact Us
If you're interested in our canopies then feel free to contact us via telephone at 01274 400 401, or email us at sales@bradfabs.co.uk. Alternatively, you can contact us via our enquiry form.